Abstract Vehicles
A variety of vehicles, including submarines, rockets, motorcycles, starships, and more.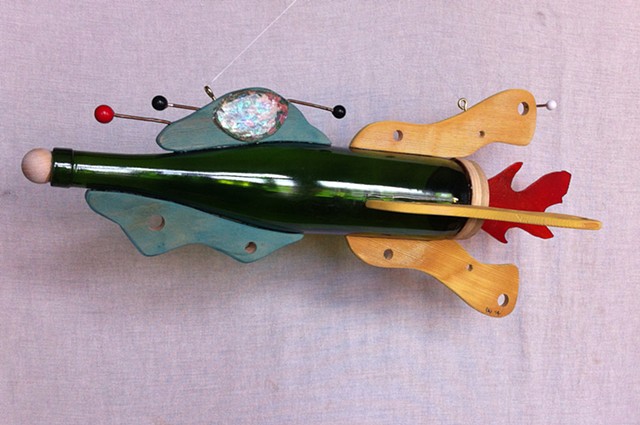 Upcycled Wine Bottle, Wood from Soundboard of Grand Piano, Wooden Spheres, Copper Wire, Glass Beads, Stained Glass.
20" x 8" x 8"
2014
Wine bottle, Stained glass, Pencil parts, Copper sheeting and wire, Upcycled wooden dowel, Small black bowl, Stained pinewood.
23" x 7" x 3"
2014