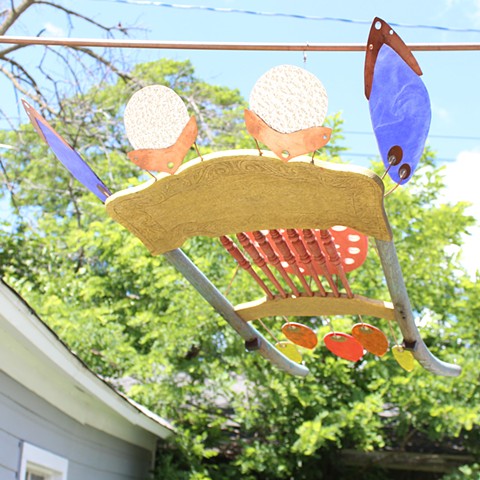 Chair Back Goblin Sled
Antique Chair Back, Stained Glass, Sheet Copper, Copper Wire, More Upcycled Wood.
40" long by 18" wide by 6" deep.
2020
I found the antique chair that makes up the body of this piece on the side of the road. As I sketched the piece out, I noticed that it looked a bit like a goblin, with the eyes being headlights. It also has blue glass "ears," and I've attached a tractor-style wooden seat on the top, as if a person could ride upon it like a flying carpet. Even I'm not sure where I get these ideas!