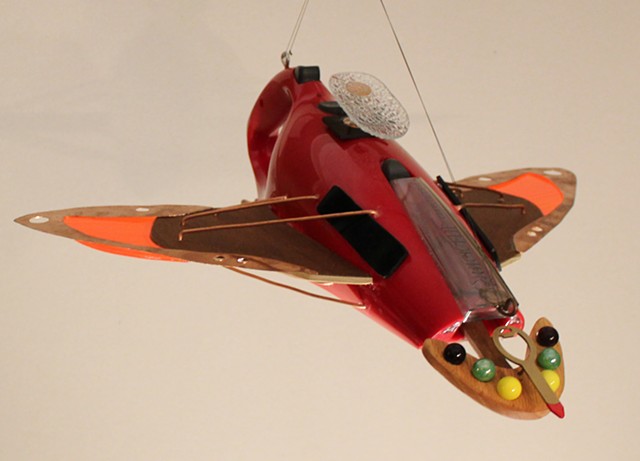 Flying Vehicle
Upcycled Mini Vac, Key Blank, Upcycled Wood, Stained Glass, Copper Sheeting, Copper Wire, Glass Beads and Marbles.
19" wingtip to wingtip, 18" long, 5" depth.
2019
When this hand vacuum stopped working for its original purpose (a hand vacuum) I upcycled it into a flying vehicle. Other hand vacs in process may be owls or sharks.