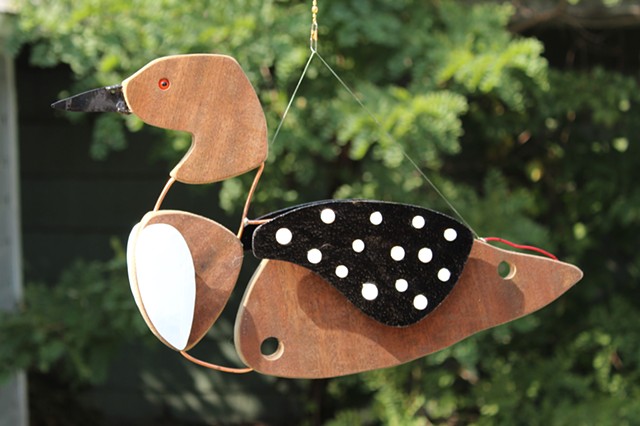 Loon
Upcycled wood, Copper Sheeting, Copper Wire, Stained glass, Glass beads.
18" long by 11" tall by 3" wide
2021
My version of a loon in upcycled wood, copper, and stained glass. The dots on the wings are copper circles, painted white. If I do another, I'll include water underneath it, like with the Canada Goose.