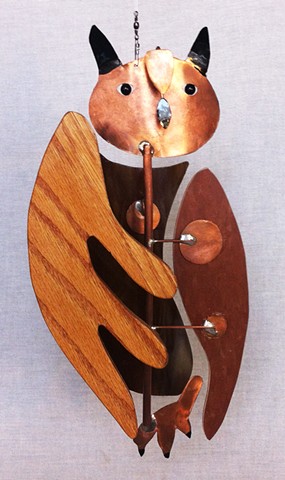 Abstract Owl (after Picasso) Hanging Sculpture
Upcycled Oak Wood (probably from an old chest of drawers), Sheet Copper, Copper Wire, Glass Beads.
12" x 6" x 3"
2014
All of my work is abstract to some degree, but I pushed the envelope with this owl. I incorporated part of an old drawer (the wood), stained glass, and copper -- some of my favorite mediums.