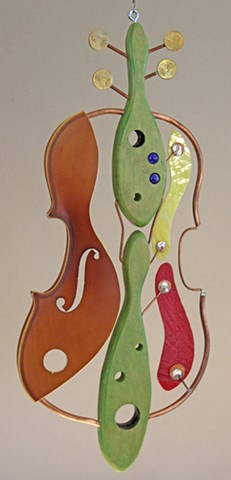 Stained Glass Violin. July, 2019.
Parts from an Upcycled Violin, Upcycled Wood, Copper Sheeting, Copper Wire, Stained Glass, Glass Beads.
24" long by 8" across by 3" deep.
2019
A hanging violin sculpture incorporating part of an actual violin. This one includes two wooden centerpieces and tuning pegs made from casino coins.