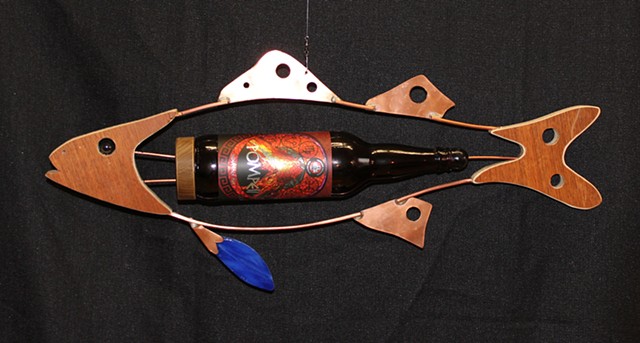 Medium Sized Beer Bottle Fish.
Pompeii Beer Bottle, Upcycled Wood, Stained Glass, Sheet Copper, Copper Wire, Glass Marbles.
22" long by 8" tall by 4" wide
2018
I do regular-sized beer-bottlefish, and winebottlefish. This one, using a Pompeii bottle (a very good beer, by the way) is mid-size between those two.