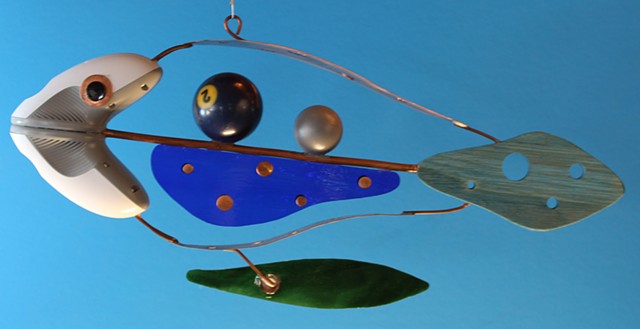 Dexcom Fish
Medical Decices, Sheet Copper, Copper Wire, Upcycled Wood, Billiard Ball, Ping Pong Ball, Stained Glass.
20" long by 10" tall by 3" wide
2020
I incorporated some upcycled medical devices into this piece -- the upper and lower half of th head. It also includes a billiard ball and stained glass.