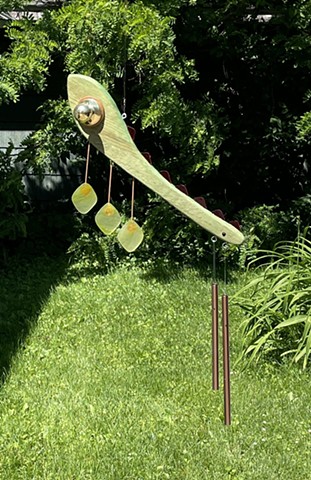 Doorknob Chime
Upcycled Oak Wood from an Old Tabletop, Doorknobs, Stained Glass, Chimes, Copper Piano Strings.
32" long, by 24" tall (with chimes hanging down) by 5" wide (doorknobs)
2022
An experimental piece incorporating oak wood from a reclaimed table, brass doorknobs, and chimes. I used my new mini-chainsaw in cutting out the wood for this piece. This is one of my pieces actually meant to be displayed outdoors.