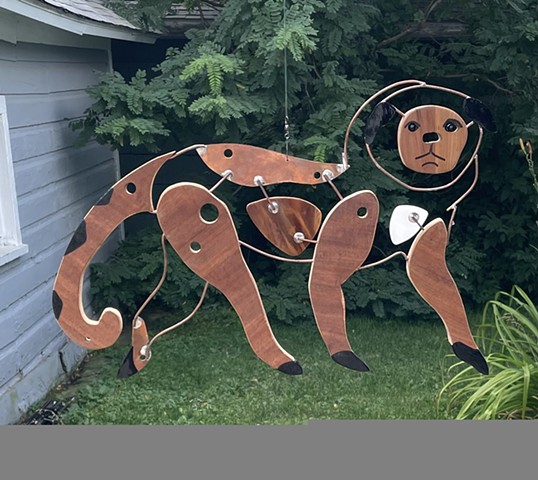 Pug Monkey
Upcycled wood, Copper Sheeting, Copper Wire, Stained glass, Glass beads.
20" nose to tail by 10" tall by 3" thick.
2021
At first, this one was a capuchin monkey, but I didn't like the head. I added a pug head and not it is a strange creature. I think pugs (the dogs) have something to do with monkeys, if you look back into their history.