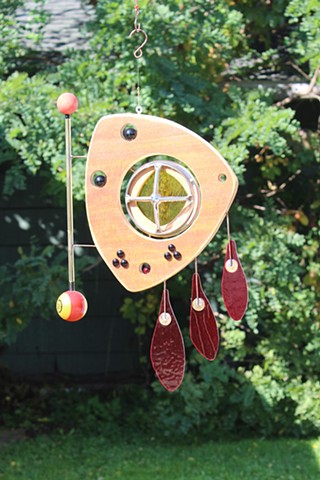 Abstract Sculpture with Red Feathers
Part of Antique Taillight, Billiard Ball, Brass Lamp Part, Upcycled Wood, Stained Glass, Copper Wire, Glass Beads.
18" tall by 12" wide by 4" thick.
2021
I started whis one by sketching a form around the round/square taillight piece. The red glass pieces on the bottom represent feathers.