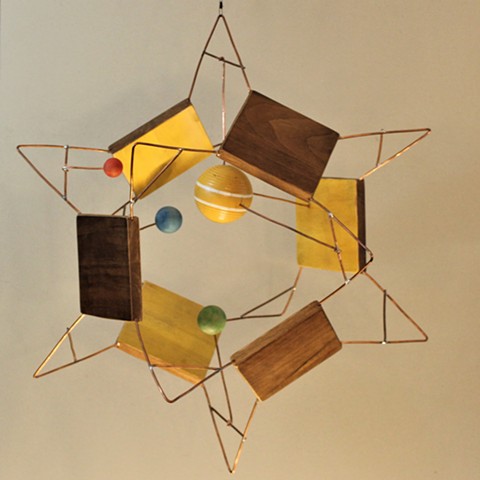 Large Stellar Geometrical
Upcycled Wood, Copper Wire, Croquet Ball, Painted Playballs.
22" x 22" x 22"
2021
A large geometrical sculpture, almost planetary. I stained the outer sides of the wood pieces with natural wood stain, but stained the inner sides with yellow, allowing the wood grain to show through.