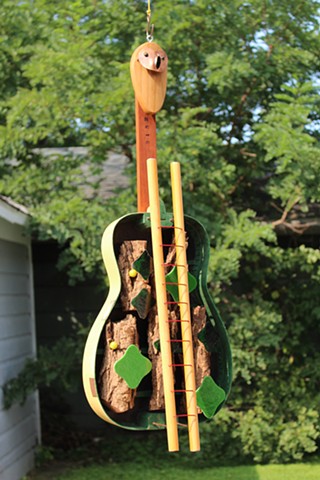 Bark Guitar 9 20
Part of Upcycled Guitar, Stained Glass, Chair Dowels, Wood from Upcycled Piano, Copper Wire, G.lass Marbles.
38" tall by 12" wide by 3" thick.
2020
This piece began with a portion a broken guitar. I added chunks of found wood from the bluffs near La Crosse, Wisconsin, stained glass "mossy" areas, and the abstract scroll of a small owl.