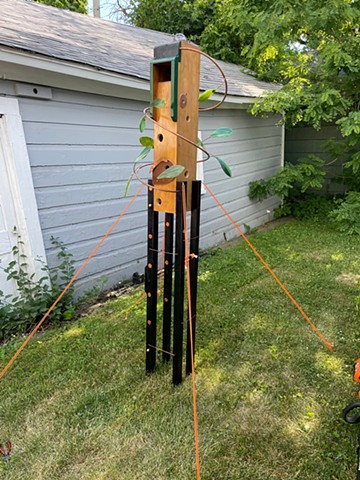 Large Organ Pipe Tower
Wooden Organ Pipe from Early 20th Century, Upcycled Piano Wood, Copper Tubing, Stained Glass, Copper Sheeting, Copper Wire, Glass Beads.
6' 4" tall by 12" by 12".
2021
Hopefully, the first of many. I aquired almost 130 wooden organ pipes originally from an abandoned church. I attached a copper spiral of stained glass leaves, and put the piece on black "stilts" made from piano wood. The piece requires anchoring as shown, with four guide-wires attached to the sides and staked into the ground. My large pieces such as this one are available at Ravens Wish Gallery in Janesville, Wisconsin.