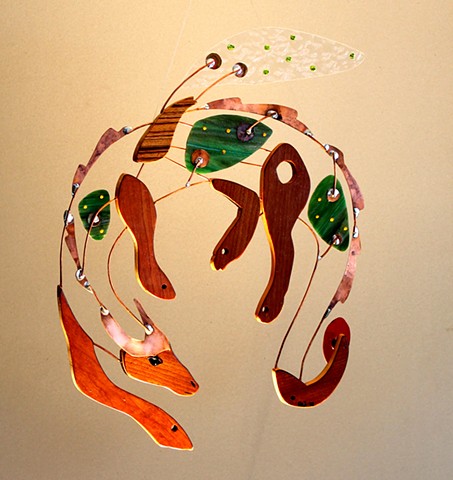 Cow Dragon Swooping Down
Upcycled Wood, Stained Glass, Copper Sheeting, Copper Wire, Glass Beads.
19" wide by 19" tall by 1" wide.
2020
To me, this one really shows fluidity of motion. The dragon's front end is in motion before the back end begins to move. I was inspired by William Blake's drawings of angels swooping down.