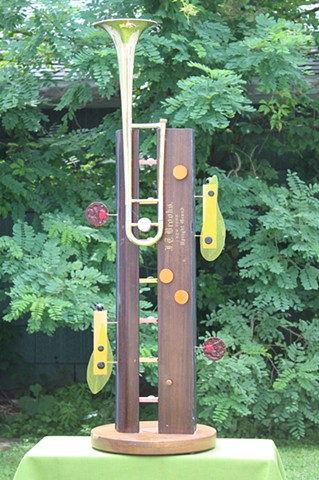 Trombone Tower
Part of Trombone, Round lamp base, piano fallboard, piano keys, copper wire, stained glass, glass marbles, Go stones.
53" tall by 16" across by 16" across.
2020
This one includes part of an upcycled trombone, stained glass, and wood from an upcycled piano. This image is of the front side.