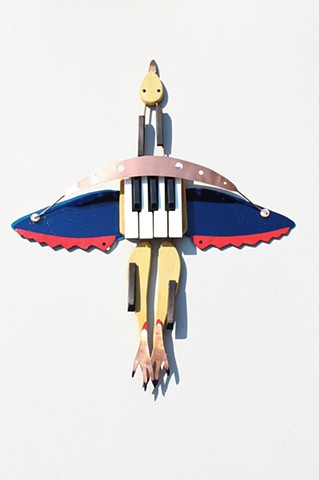 Piano Key Wallbird
Organ keys, wooden piano keys,Stained glass, Copper sheeting, Copper Wire, Upcycled Wood, glass beads.
24" tall by 18" wide by 2" depth.
2020
My sculptures normally hang suspended from a wire and move gently in the breeze showing their three-dimensionality. In this case, this "Wallbird" is meant to hang up against a wall. It incorporates organ keys, wooden piano keys, and stained glass.