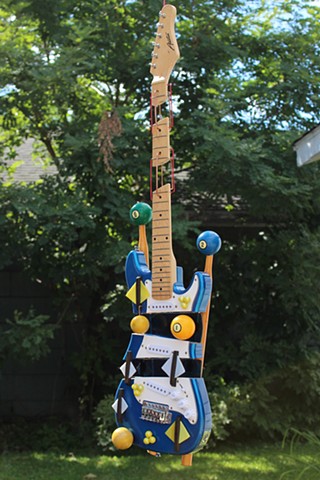 Abstracted Guitar
Mini electric guitar, copper wire, stained glass, copper sheeting, billiard balls, piano keys, wooden balls, crib dowels.
40" tall by 10" wide by 3" depth.
2020
I found this child sized electric guitar at a garage sale, looking a little the worse for wear. I've stretched it into five parts and added a variety of other materials.