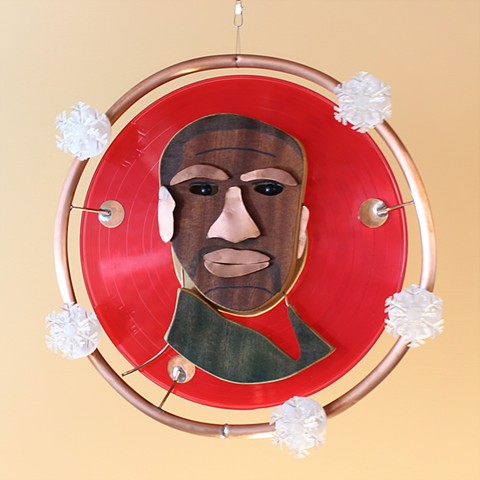 George Floyd Bust Hanging Sculpture
Upcycled Wood, Copper Tubing, Plastic Snowflakes, Sheet Copper, Copper Wire, Glass Beads, Opaque Red Record Album.
14" x 14" by 3 1/2"
2020
After the murder of George Floyd in the Twin Cities, I felt compelled to create a sculpture of him, like so many other artists. This is my version which includes a copper tube, snowflake shapes, and a record album from the 1960s.