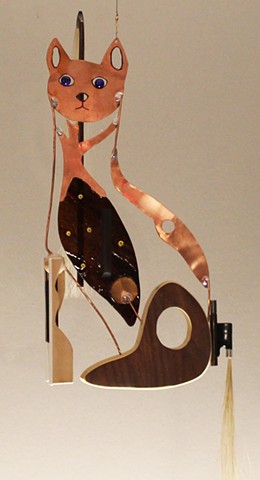 Piano Key Cat.
Upcycled Wood, Three Piano Keys, An entire Violin Bow (in sections), Copper, Stained Glass, Glass Beads.
16" tall, by 8" across by 6" wide.
2019
This was a commissioned piece. The customer wanted a cat with piano keys in it, and also wanted me to incorporate in a violin bow. Here is the result.