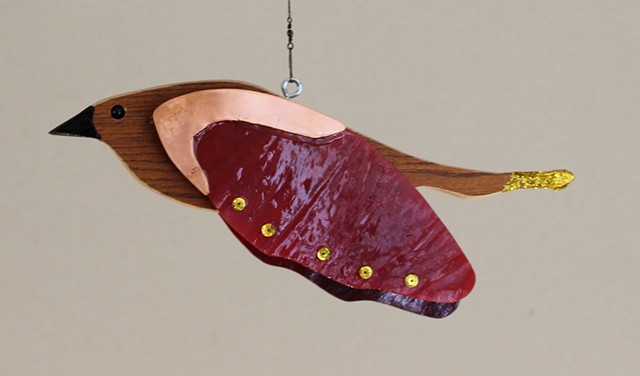 Redbird, with Glitter
Upcycled Wood, Stained Glass, Copper Sheeting, Copper Wire, Glass Beads.
10" long by 5" tall by 3" wide.
2019
I keep my bandsaw in the basement, away from my studio space upstairs. This helps contain the sawdust. Recently, when cutting out some larger pieces, I noticed that one of the scraps was almost exactly in the shape of a small bird. With a bit more sanding, I had the main section of this piece.