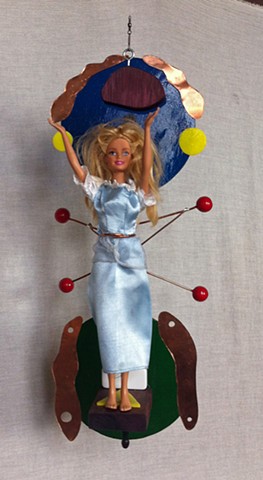 Dollstand Sculpture
Upcycled Doll, Upcycled Wood, Stained Glass, Sheet Copper, Copper Wire, Wooden Spheres.
15" tall by 6" across by 4" deep.
2019
I picked up one of these dolls secondhand and was surprised by how elegant it was (despite messy hair). I built a fancy stand/frame for her out of copper, stained glass, and a bit of purpleheart wood.