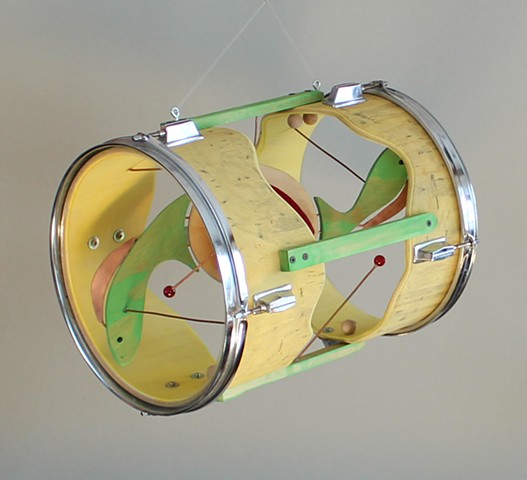 Hanging Yellow Drum
Upcycled Drum, Copper Sheeting, Copper Wire, Stained Glass, Glass Marbles, Upcycled Organ Pedals.
18" long by 12" by 12"
2019
I've been playing drums since I was in the 5th grade. I found a used drum set for just $40 (drums only) and am exploring their sculptural possibilities.