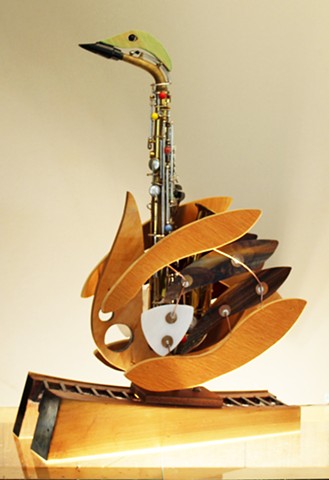 Saxophone Goose
Upcycled Saxophone, Organ Footpedal Section, Sheet Copper, Stained Glass, Copper Wire, Glass Beads.
30" tall by 26" long by 12" wide
2018
A friend gave me a saxophone that was no longer working, to upcycle into a sculptural piece. The sax seemed somewhat gooselike, so I added stained glass wings and a base from an upcycled organ. This piece won a prize at the Kenosha Art Fair in 2018.