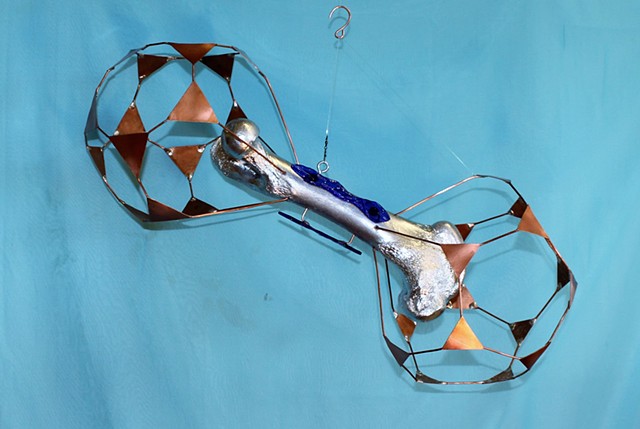 Buffalo Bone Geometrical
Buffalo Femur, Silver Paint, Stained Glass, Copper Sheeting, Copper Wire.
28" end to end, by 9" by 9"
2016
I have dozens of buffalo bones in my studio and am finding creative sculptural uses for all of them. In this case, I've painted a buffalo femur white and then silver (I like to do that), and then built a geometrical structure over each of the ends. I've also included strips of blue stained glass down the middle of the bone. It hangs up and spins. Somehow, it's a combination of the earthly and the cosmic. I feel I will do more talismanic pieces like this in the future.