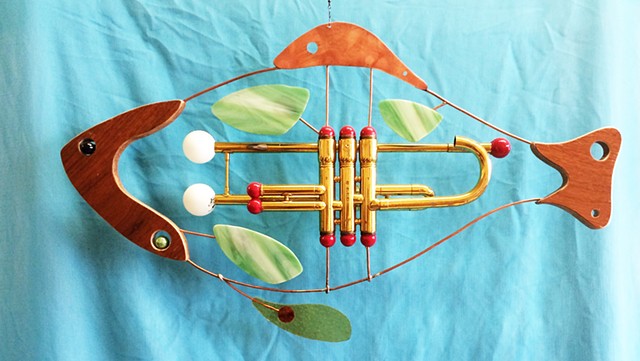 Trumpetfish, July, 2016.
Part of an Upcycled Trumpet, Wood from an Upcycled Piano, Stained Glass, Copper Sheeting, Copper Wire, Glass Marbles, Ping Pong Balls.
26" nose to tail by 15" top to bottom, by 3" wide.
2016
I enjoy upcycling musical instruments into my work. This piece has the central part of a trumpet on the inside, and includes ping pong balls and upcycled piano wood.