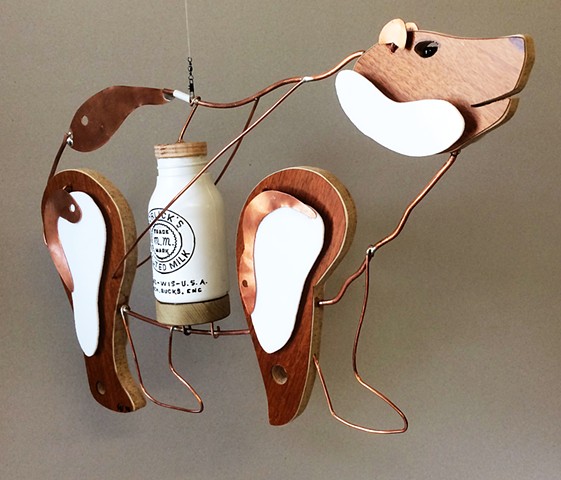 Polar Bear with Antique Malted Milk Bottle
Upcycled wood from old piano, copper wire, copper sheeting, stained glass, glass beads, antique malted milk bottle.
22" nose to tail by 12" tall
2016
A colleague at Craig High School gave me some bottles she found in a river. Here's what became of one of them, a malted milk bottle from Racine, Wisconsin.