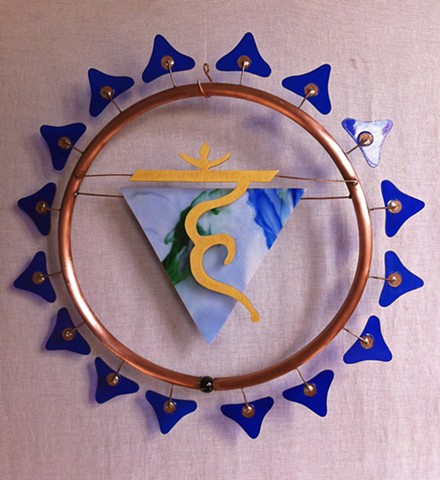 Throat Chakra Hanging Sculpture
Copper Tubing, Copper wire, Stained Glass, Upcycled wood.
20" x20" x 2"
2013
A hanging version of the throat sculpture, this hanging sculpture measures 20" in diameter. Similar pieces of mine are hanging in a yoga studio and a energy healing center, both in Wisconsin. The throat chakra, or energy center, is located along the spinal cord in the throat region, and has to do with speaking our truth.