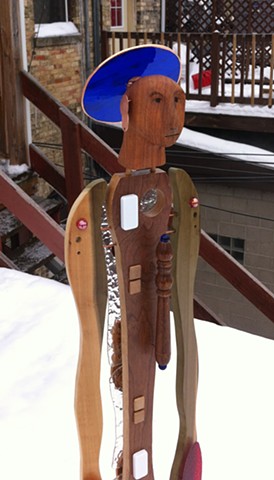 Tall Standing Angelic Figure
Upcycled wood, stained glass, copper, chair dowels, marbles, dominos.
2013
$300
I carved the head from one of the beams from the back of an upcycled piano. The wood for this angel's body also came from a piano, as did the thick wooden base. This angelic figure has a cloak of rippled glass rather than wings, and the front of the body includes dowels, dominos, and scrabble pieces.