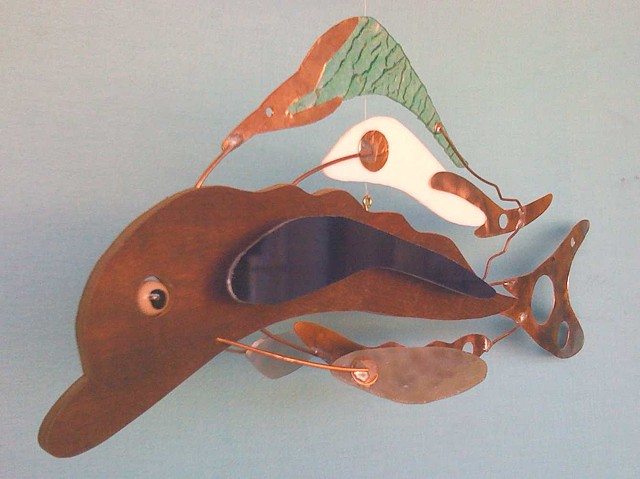 Dolphin and Guests Hanging Sculpture
Upcycled wood, copper, stained glass, glass beads.
18" x 12" x 1"
2012
Sometimes, in designing pieces, I stick with the anatomically accurate. At other times, I just draw curves and shapes and see what materializes. This is one of the latter. It's basically a dolphin with a fishy swimming friend (or friends) above. Maybe it's a "spirit dolphin".