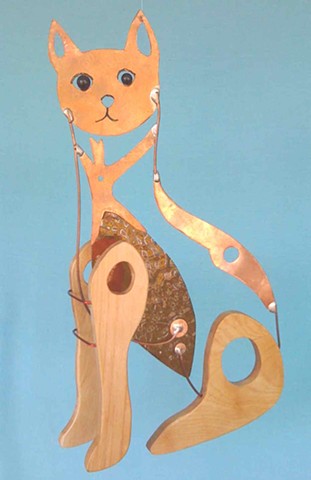 Sitting, Well Behaved Cat Hanging Sculpture
Copper, Upcycled Wood, Stained Glass, Glass Bead.
17" x 10" x 1/2"
2011
$48
A hanging sculpture of a sitting, well-behaved cat. Interestingly, the copper piece in this cat's neck looks a bit like a cat itself. It reminds me of fractals, in which the whole is represented in each of the smaller parts. Having two front legs, it's a bit 3D.