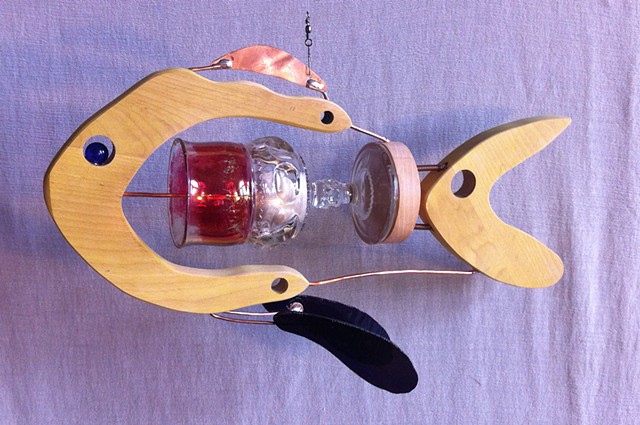 Antique Glass Fish (Spirit Fish)
Antique Glass, Upcycled wood, Stained glass, Copper, Glass Marble.
12" x 8" x 3"
2013
I found a few of these antique glasses at the local St. Vincent de Paul. I love their shape and color, and so have been building abstract fish around them.