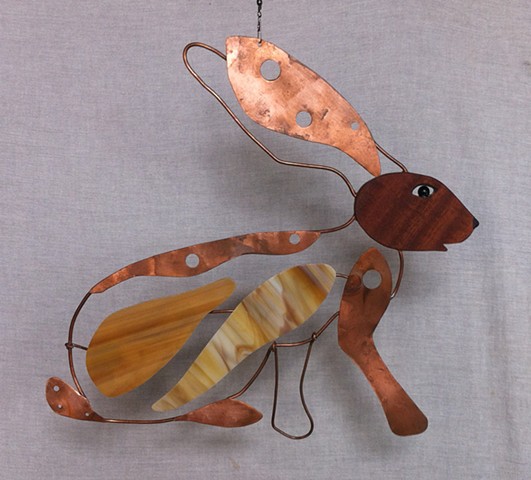 Jackrabbit Hanging Sculpture
Upcycled Wood, Sheet Copper, Copper Wire, Stained Glass, Glass Bead.
16" x 15" X 1"
2014
I was stationed at Fort Sill, Oklahoma many years ago, and the mess hall sometimes served jackrabbit. It did, indeed, taste like chicken. Here's a jackrabbit sculpture made from copper, stained glass, and upcycled wood.