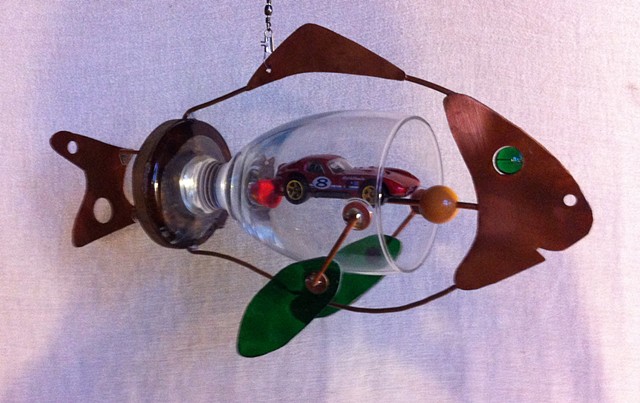 Glassfish Mustang Hanging Sculpture
Upcycled water glass, toy car, copper, wood, stained glass, glass marble.
10" x 6" x 4"
2013
So, a while back I was given a box of water glasses. Each mysteriously had a chip on the base. Holding up one of these glasses and looking at it, I decided it had a distinctly fishy shape so I constructed a fish around the original glass shape. It has a copper head and tail, and stained glass fins. A toy car happens to fit perfectly inside the glass. For me, it brings up images of Jonah and the Whale. I've made and sold dozens of these. All are a bit different, according to the toy cars I have on hand.